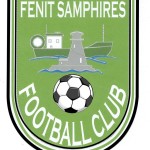 Seniors: Listowel Celtic 1 v 3 Samphires (Scorers Rob Prenderville, James Duggan, JJ Prior)
On Sunday morning our senior team travelled to Listowel to take on Listowel Celtic. The game took a while to get going as both teams were finding their feet. The first real chance chance came the way of Listowel when they won a corner but Chris Murphy was on the line to prevent a certain goal. This seemed to wake us up a bit and we started moving the ball quicker and worked a few good efforts, Sean Foley's 30 yard effort the pick of them when the keeper saved well. In first half injury time we won a corner, Bill Mullins swung it and Rob Prenderville up from the back finished well. 1 up at the break. The second half started like the first both teams creating a few chances but no real effort on target. Then out of a break in midfield Foley sent Bill on his way with a great pass (better first touch from Bill) and he squared to James Duggan who sold a dummy and finished to the corner 2-0. Then Listowel came roaring back and started to create chances they got a goal which they deserved with a great finish in off the bar with 20 mins left. Listowel were now pushing on and Brian O'Regan made a save worthy to win any match when he got down low to prevent a certain goal. As Listowel pushed we sat back and a move involving Thomas Lenihan and Ryan Dolan was finished off by debutant JJ Prior. It finished 3-1 a hard earned win making it 2 from 2. Team: Brian O'Regan, Sean Allen, Donnacha McGarry, Rob Prenderville, Peter McCarthy, Chris Murphy, Daniel Clinton, Sean Foley, Bill Mullins, Ivan Parker and James Duggan. Subs: JJ Prior, Ryan Dolan, Dean Meehan, Thomas Lenihan and Dave Ahearn.
U15s: Samphires 2 v 2 Listowel Celtic (Scorer Eddie McCarthy (2))
Last Saturday we hosted Listowel on a wet and windy day. We conceded the lead early in the first half from a free at the edge of the box. The free kick itself was excellent but maybe we didn't need to concede it. Just before half time we equalised with our own free through Eddie McCarthy. Early in the second half we took the lead with Eddie adding to his tally following in after a rasper of a shot from Adam Doyle which the keeper spilled and Eddie gratefully tapped in for 2-1. We continued to press and really should have added a third while we were in the ascendancy but as is so often the case when you don't close out the game it can come back to haunt you. Listowel upped the ante in the last few minutes and were rewarded with a penalty which was converted to level the game with 5 minutes to go. It remained this way at the end so honours even on a difficult day for football. Well done to both sets of players who gave us such a good contest. From our point of view it was heartening to see how much our lads are improving – well done to the the players and management on their efforts on the day and on the training pitch.
U13s:MEK 0 v 8 Samphires (Scorers Paddy Falvey, Donagh Murphy, Billy Doyle, Gearoid O'Connor, Oisin McGibney, David Chute)
We travelled to Fossa last weekend to play MEK in our opening fixture of the season. We ended up winning comprehensively against a MEK team shorn a few regulars. It has to be said too that we were not at full strength either but it bodes well that the 12 we had were well able for the contest. We asked the back 5 of Oran Murphy, Josh Elvins, Billy Walsh, Tomas Godley and Gary O'Riordan to play defensively and support their teammates from behind which they did. In addition, Ethan Fitzgerald who was playing his first ever game, also played just in front of the defence and cut out a lot of ball into the MEK forwards. In front of them the offensive players all scored and it was great to see the team passing from back to front. Well done to all the lads and thanks too to the parents who made the journey to support us.