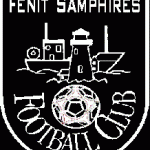 Seniors: Ratoo Rovers 1-1 Samphires (Scorer Sean Foley)
Our seniors made the journey to Ratoo Rovers last Sunday and played out a score draw after a tough match. We took the lead early in the second half but conceded soon after. Try as we did, we couldn't force a winner so 1 all at the finish. Training continues Tues nights.
U15s St Bernard's 1-3 Samphires (Dara Heim, Edward Stack, Brian Hamilton)
Our 15s had a great win last Saturday in the all-weather pitch in the KDL in Tralee. We didn't start well and were 1 down early in the game. It was the wake up call that was needed and in fairness to the team they got into the game from there on and in particular our play down the wings was quite good. We eventually equalised in the second half from a shot from outside the box from Dara Heim. Edward Stack made it 2-1 soon after and we got a 3rd from Brian Hamilton late in the game to make it safe. Conor Gaynor at the back was another player who caught the eye.
U10s,U9s,U8s:
We hosted Ballyhar last Saturday in sundrenched Fenit in the U8,U9 and U10 age groups. There were 3 pitches on the go and each club had 2 teams at each age group playing in 7 and 9-a-side formats. There were lots of goals scored and lots of good play by all the players. Well done too to the coaches of both clubs. A big thank you to all those behind the scenes who looked after getting refreshments to the players, coaches, parents and supporters. Finally thanks to everyone who brought refreshments along with them to the pitch to help us out. It is much appreciated.