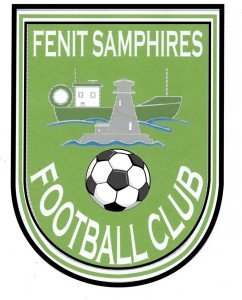 Seniors
Well done to the senior team who advanced to the next round of the Greyhound Bar Cup with an away win in Castleisland on a score of 3-1. Our scorers were Chris Murphy (2) and Kieran O'Mahony. Match report here.
Under 16s
We travelled away to Listowel last Saturday with 21 players. In the end we lost 3-0 in a game we really didn't get to grips with. We were under severe pressure for the first 15 mins and only for some fantastic saves by our goalkeeper Joe Hanafin things would have been a lot worse. However we did get to half time without conceding. In the second half we started much brighter and with several changes we started to attack more and created some chances but didn't capitalise. However half way through the second half Listowel struck for their first after a brilliant save by Joe again but Listowel came onto the rebound and finished to the net. The second goal came minutes later when we stopped defending, thinking one of their players was offside when he clearly wasn't. They got a third from an excellent free kick from outside box to leave the final score 3-0. In addition to Joe in goals, our best players on the day were David Ryle who was tireless in his efforts in midfield and Keaven McElligott at centre back. Well done to Listowel for a very sporting game, to ref Tom O'Sullivan and to all our 21 players who all got to take part in the game. It is great to see so many lads coming to training and to matches.
U12s
Our U12s went down 4-2 away to Camp Juniors – our scorers were Josh Elvins and Gearoid O Connor – we had 19 players at the game and the team is showing great improvement as the season is progressing. Well done to all involved on the day.
U7s – 10s
On what was a wet and cold day for the first Saturday in February our Juveniles travelled to Ballyhar for a soccer blitz between Fenit Samphires, Killarney KDS and Ballyhar. Early afternoon saw our U7s and U8s play. Both teams represented our club with honours as both teams won all their matches and played with such spirit. While it was a team effort a save at the bottom corner by goal keeper Ciara Quilter was one of the highlights and goals from Dara Harty and Luke O'Carroll sealed a very successful day for our U8's. Next up were our U9's and U10's who played with a lot of heart and composure at the back. The U9's drew there first match and went on to win their second. The U10's had their own way in the 1st match and won easily but faced a tougher opponent in the last match against KDS. The defending was text book by Jaden Deady and Jack McCarthy and some crucial saves by Tom Quilter kept them in the game at half time. A last minute goal from Jack Dwyer saw Fenit win it out and Ballyhar treated all the kids to great hospitality afterwards to what was a most enjoyable day.