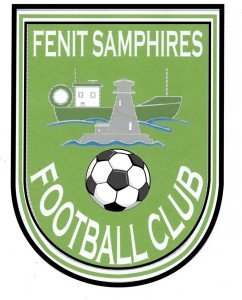 Under 15s – Killarney Celtic 2 Fenit Samphires 1 (Eddie McCarthy)
When you go down to 10 players ten minutes into a game its always going to be difficult.We received a red card and conceded a penalty that should never have been given after a fantastic block by Conor Gaynor who threw his body in front of a goal bound shot and deflected it out for a corner with his hands clearly down by his sides.  Unfortunately for us the ref thought he saw a handball. Killarney scored the penalty and as we were re organising, they had a second goal with a excellent shot from outside the box. So 2 nil at half time – In the second half we started much brighter with several positional changes and controlled most of this half with many good chances and with 10 minutes to go and all 6 subs on the pitch we were rewarded with an excellent  goal by Eddie McCarthy who was a threat all day. Very well done to all our 17 players who travelled and took part in the game and well done to Killarney Celtic for a very sporting game.
Under 10s
Our Under 10s went to Ballyhar last weekend and we had a number of small-sided games against the home club. It was an enjoyable day and our lads acquitted themselves well. A big thank you too to the Ballyhar club who laid on a big spread for us. (There was lots to go round especially as JQ is on a health drive at the moment!!) It was appreciated by all our players and supporters and we hope to reciprocate before the season's end.