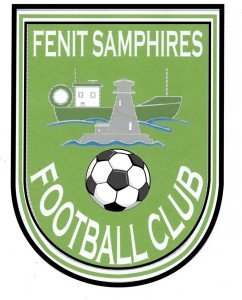 Senior: Castleisland 5 v 1 Samphires (Scorer Daniel Clinton)
U18 Samphires 6 v Killarney Athletic 0 (Scorers Cormac O'Brien, Chris Murphy(2), Conor Lowe(2), Sean Collins
The Youth team had an emphatic win at home to Killarney Athletic last weekend. We had a lot of the play in the first half but found it difficult to break down a resolute Athletic defence. Eventually Cormac broke the deadlock after some good approach work by Gearoid Dillane and David Lenihan down the right. Just before half-time Chris added to our lead with a well placed shot from the edge of the box. Sean Collins added another from a Dean Meehan corner 15 minutes into the 2nd half with a powerful header. Chris and Conor (twice) scored in quickfire succession after this to give us a comfortable victory. Ciaran Carmody, Ciaran Murray, David Lenihan, Ossie Clifford and Eoghan McElligott were excellent in defence for us with Jack Lynch and Ed Moynihan also doing well.
U16 St Bernards 5 v 0 Samphires
U14 Samphires 0 v 0 Ballyhar Dynamos
A fantastic result for the 14s at home to table-toppers Ballyhar in a game that could have gone either way. Paddy O'Sullivan, Paddy Walsh, Eddie McCarthy and Niall Cassidy were some of our best performers on the day.